Professional Diploma
Professional Diploma in Automatic Speech Recognition (ASR) Editing
Required Qualification :

Plus two

Sectors :

Health Care
Objective & Scope
To build a strong base of medical terminology and use this terminology to accurately identify and describe body planes, anatomical directions, and the major structures, functions, and pathologies of all body systems.
To explain the purpose of medical coding.
To understand various coding methods including ICD-10, CPT, and HCPCS Level II.
To apply codes after reviewing medical reports.
To build practical knowledge in professional coding.
To prepare for Certified Professional Coder (CPC) exam conducted by American Academy of Professional Coders (AAPC).
To provide basic computer and English knowledge.
Fee Structure
General Candidates Fee Scheme
Amount
Tax Amount
Total Amount
Course Fee
7500.0
1350.0
8850.0
Prospectus Fee
200.0
0.0
200.0
Grand Total
7700.0
0.0
1350.0
9050.0
Syllabus
Module 1
Module 2
Module 3
LANGUAGE OF MEDICINE (LOM)
Module 4
Module 5
Module 6
Module 7
Module 8
FINAL EXAM
Centers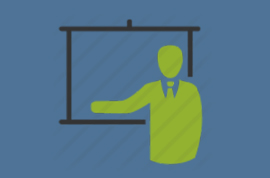 CENTER CODE : A104
Kelearn Virtual Centre
KCVTP-KVC
B1, Banker's Enclave(VJRA-A14), Near Eloor Library, Vellayambalam Jawahar Ln, Althara Nagar,Sasthamangalam,Thiruvananthapuram, Kerala -
Near Eloor Library
Thiruvananthapuram
Kerala
PIN 695010